Eco-sustainability
Why choose a Green campsite
Torre del Porticciolo has always been concerned to respect the environment. For this reason, Legambiente (an Italian environmentalist association) has rewarded us with their recognition. This means that we may take pride in using their well-known symbol.

In our concern for the environment, we have given priority to using renewable energy, by installing several solar and thermal panels on the roof of the toilet block in the camping village and on many of the chalets located in our pine forest. With the new 4 X 1000-liter tanks that will be added to the existing ones this year, 25,000 liters of water will be heated by the sun and made available to our guests with zero environmental impact.

In the public toilets of our facility, you will find timed flow taps that will remind you to make careful use of the water by avoiding waste, especially in our beloved Sardinia. The toilets in the latest generation sanitary blocks also have a low water consumption. Biodegradable Ecolabel detergents are used to clean the accommodation, toilets and common areas.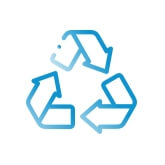 Torre del Porticciolo has always tried to reduce the release of plastic into the environment by using recyclable take-away containers. We are now re-doubling our efforts in this regard by extending this policy to all our internal activities, with the aim of reducing plastic use by more than 90%. The water supplied by the taps on the campsite is drinkable. By drinking tap water, you will help to reduce the use and spread of plastic bottles in the environment.
For many years, our establishment has been asking its guests to separate their waste carefully for collection. There are special signs in 5 languages located in the immediate vicinity of all the waste collection points, with the aim of educating our guests to recycle. Bags for each type of waste can be purchased at our supermarket.
Why do we separate waste for collection? In order to ensure a better future for our children by respecting the environment and avoiding the waste of precious resources. For example, 3 cans are enough to make a pair of glasses, with 30 plastic bottles it is possible to make the seat of a chair and each recovered glass bottle can make a new glass bottle.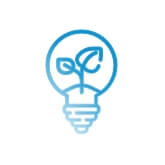 In recent years, our lighting systems have been replaced. We have given priority to LED systems with an energy saving of 75%. We have also installed inverter air conditioners operating with a special card. These measures have reduced energy consumption in an area of outstanding natural beauty, which is part of the Porto Conte Natural Park. For the same reason, since there are no repeaters and there are no cables in the area, for obvious reasons of environmental protection, network congestion or weak signal problems may occur. As for the telephone service, the only operator available is TIM, whose signal is not available at some points of the camping village. By leaving the accommodation, you can find a phone signal from other operators a few meters away. We invite you to have patience and tolerance.
Torre del Porticciolo uses only certified organic treatments to control mosquitoes.
During the winter, but also during the establishment's opening season, rat extermination and control of mosquitoes etc. is periodically carried out in order to ensure the best sanitary conditions. This control activity is carried out in accordance with current legislation, using active agents that are not harmful to humans. We would remind our valued customers that our establishment is located in the open countryside and therefore we may be visited by ants, mosquitoes, bees and various insects, as well as the occasional small field mouse. Once you are aware of this, we are sure you will be more tolerant. Therefore we suggest that you should remember to buy mosquito coils, citronella sprays and repellents of various kinds. Make sure to close jam jars and packets of biscuits ... as crumbs and sugary products have an irresistible attraction for ants. You have 30 hectares of uncontaminated nature at your disposal ... to fully appreciate it, just follow these few little tips!
Smoking is prohibited on the entire beach of Torre del Porticciolo, as well as inside the housing units and near the swimming pools and the two play areas for children.
The dunes at the beach are also a protected area. They are a habitat suited to the growth of pioneer plants, which are also useful for retaining the sand. Please avoid walking on the dunes, as you may tread on the Sardinian buglossa (Anchusa crispa), a perennial and biennial herbaceous plant native to Sardinia and Corsica. It tolerates being occasionally trodden on, but if this becomes too frequent, it disappears.
Near our establishment, you will find a little trough with fresh water for the fallow deer. Often, especially in hot weather, you may even see them during the day. The charming little deer need to drink their clean water in peace. Help us to provide them with water to drink by not throwing plastic, or anything else, into the bowls. You will find it an unforgettable experience for you and your children to be able to observe them as closely as this!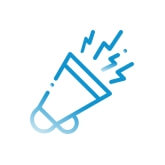 In recent years, we have tried to reduce the noise pollution caused by vehicles driving around the campsite. We prefer to drive around the camping village with electric vehicles. We have been a Tesla partner since 2016 and have installed two charging stations for our customers' cars.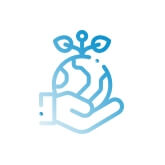 The campsite restaurant buys mostly products that have zero food miles, to eliminate the long-haul transportation of food products. The supermarket is still mainly supplied by wholesalers who periodically bring their goods from Sassari and Alghero. The beach bar, located 150 m away from the campsite, is supplied daily by our electric vehicles, the only ones authorized to go down on to the beach.
Living inside a park and 15 km from Alghero has very great advantages. However the costs for the re-supply of goods are a little too expensive even for us and they can inevitably attract negative opinions on the internet. We are sorry about this and we would ask you to also bear in mind the commitment that we put into carrying out our work on a daily basis. We offer exclusive services a few meters away from your pitches and housing units with staff who are always attentive to your needs and we are happy to do this at the going market price.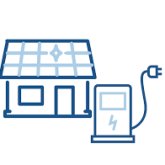 120 kW photovoltaic system for a lower environmental impact
Since 2019, we are a Legambiente certified campsite and winners of the national environmental quality award as the best establishment located in a National Park in terms of the services provided.