News 2022
Torre del Porticciolo is getting greener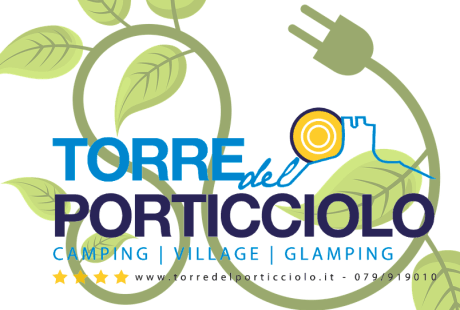 120 kw of pure energy
We are carrying out the first of two interventions aimed at making us totally energy independent. THE FIRST, now under construction, involves the installation of a 120 kW photovoltaic system that will allow us, already this year, to use a totally renewable energy throughout the day, and feed back into the grid the excess energy that will also come to all of you.
THE SECOND intervention, in 2023, will involve the installation of a similar system but with the addition of several 20 kW electricity storage points to store excess energy and use it during the night, so as to reach 240 kW of total installed power and more.
New Mobile Home Mini Suite, an intimate accommodation, with an elegant design, totally Made in Italy. Equipped with large windows to increase the natural light in the rooms, it has a spacious double bedroom and a full bathroom, equipped with double sink, toilet, shower, hairdryer. A spacious covered porch with a table and two chairs, will allow guests to relax in the enchanting natural scenery that surrounds these accommodations, perfectly inclusive and in harmony with the surrounding environment. Equipped with TV, mini fridge and sofa.
Expansion of the WiFi network, for a more widespread coverage within the Village.
Every year our commitment to respecting the environment reminds us of our impact: this year we have planted 1100 new plants!