Village Special Offer > Book now and spend less !
Are you chasing the sun? Are you dreaming of a crystal sea a few steps from you? Our Lowest Price. Instant Benefits. Only with Us. Book now our best special offers
Special early booking offer valid only for reservations by 30th April 2020
Book now your holiday for summer 2020 ....and we give you up to 15% discount for holidays in our Village.
! Do not wait for the first book the holiday and it costs less!
Rules of booking
Offer valid for accommodation in the village.
Deposit required at confirmation 50%
If the reservation is changed within 15 days of arrival, you may use the amount paid for a stay of equal or higher cost to be completed within 12 months from the request of the modification, subject to availability.
The discount changes according to the periods and accommodations.
The offers and prices published on this site are subject to change as a result of the verification of availability and of the booking's anticipation. For more informations, please simulate a booking on our online booking or contact the booking office at the following telephone number (+39) 079 919 007 or by email info@torredelporticciolo.it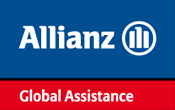 Insure your Stay !!!
If you wish to spend a "zero risk maximum safety vacation", we would advise you to buy the Allianz "Booking Protection" insurance policy which protects your Vacation in case of cancellation of your reservation, interruption of stay, or late arrival at our facility. It's quick and simple and requires just a few clicks. May be activated within 24 hours after confirmation of your reservation. Once you have completed your booking, you will find in your confirmation email the link to buy this optional service online.