Horse Tourism in Alghero
Discovering the Natural Park of Porto Conte, in the respect of the environment in saddle to your horse… An holiday together with who shares your same passions to try out your spirit of adventure and to regenerate your body, enjoying the uncontaminated nature and boundless spaces of the Natural Park of Porto Conte in Alghero.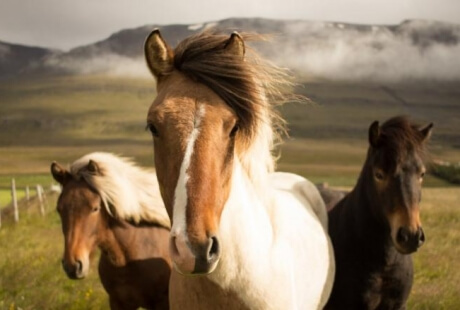 The offer is valid for every week end (3 days/2 nights) in June, September and October 
First Day - Friday 
11.00 a.m.: the arrival participants in the Holiday Village and assignment of the reserved rooms
4.00 p.m. : transfer to the horse centre with assignment of the horse, brief test in the riding school, and then an horse riding
6.30 p.m.: back in the Village
9.00 p.m.: typical Sardinian dinner 
Free evening

Second Day - Saturday
8.00 a.m.: breakfast
8.30 a.m.: setup of the horses and the riders and departure with the horse guide.
9.00 a.m.: departure to Porto Ferro - visit to the coves of Cala barca - Bantine Sale
11.30 a.m.: return to the horse centre and treatment of the horses
12.00 p.m.: back in the Village
Free afternoon. 21.00 p.m.: typical dinner of Alghero
Third Day - Sunday 
9.00 a.m.: breakfast
10.00 a.m.: check-out
On request, for the clients that must take the ferry late in the evening, is possible to reserve another horse riding (extra on payment)
Individual Cost of the Tour € 600.00 per person 
The package includes : accommodation with half board and 2 excursions on horseback along hidden paths led by expert guide. Towels and linen included in price. Free access to swimming pools and use of tennis court.
The package does not include: return trip to the place where the Tour starts and from the place where the Tour ends; wine and beverages during meals as well as all that has not been specifically indicated.
Compulsory clothes: boots or tennis shoes, appropriate pants for equestrian activity, sunglasses and sunscreen. Participants will be provided on cap for protection. The walk to horse will be established in base to the abilities of the group. Local laws do not allow horses to walk on the beach.
The organizers decline every responsibility in case of damages of any nature to people and/or things before, during and after the manifestation.
To enrol needs to phone the Camping-Village Torre del Porticciolo.