Bonga Surf School
For wave lovers, our village also offers surf courses on the nearby Porto Ferro beach
At Bonga Surf School, thanks to the wide and passionate approach towards surfing, each lesson is a unique and extraordinary experience, a wonderful and unforgettable adventure!
The school is addressed to a safe surfing practice, and it's organised in different learning level ranging from: base level, for absolute beginners; intermediate level for surfing improvement; advanced level (especially focused for longboarders).

Each surf lesson lasts 1.5 hours and includes: Warm-up, Theory on the beach, Practice on the sand, Practice in the water ,Inlcuded the best surf equipment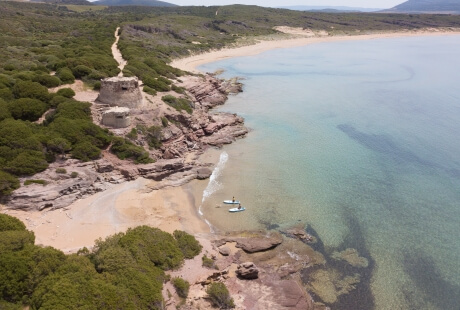 Guided SUP excursions
Guided safely by our professional trainers you will enjoy the lovely landscapes and discover the most hidden treasures of the Coral coastline. It will be an amazing adventure!


Our instructors will arrange the excursions according to the weather and sea conditions.
All the equipment* needed to carry out the trip safely will be provided.
PREREQUISITES
Minimum age 12 years (fill out parent waiver)
Know how to swim
*Tour equipment includes board with safety leash, paddle, life jacket, waterproof bag.