Camping Holidays Plan > Special Offer Low Season
Special offer for stay in pitch with big tent, caravan and camper !!
The rate is 29.00 Euros per night instead of 31.00 EUR for stays in big tent and 30.00 EUR instead of 32.00 EUR for stays in caravans - aircamping - campers and includes overnight daily cost for two adults , place and electricity, excluding city tax. Price for a dog is also included in this price. Additional extra on payment.

For further details, simulate a booking or contact the booking office on (+39) 079 919007 or at info@torredelporticciolo.it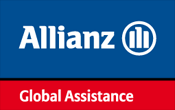 Insure your Stay !!!
Thanks to Booking Protection by Allianz Global Assistance you can protect your stay in case of Cancellation and more. Once you have completed your booking, you will find in your confirmation email the link to buy this optional service online.